Paranormal News Updates on the Good the Bad and the Ugly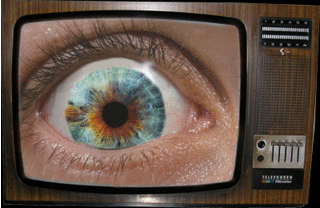 Often times this blog writes itself with all the shenanigans that go on in the Paranormal Community. This week, there just seems to be so much to catch the public up on, I just couldn't write about one person. So, here's the NEWS UPDATE ON THE EYE ON THE PARANORMAL.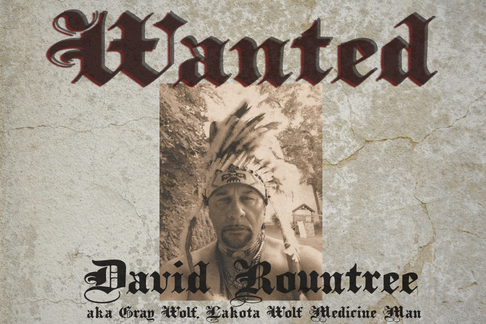 Update on the Christina George case; Sources close to the Eye report that the home owner whose items were allegedly stolen in a claim that the ancient statues were possessed by demons and needed to be further researched and then did not return them as the contract was written, reports that the district attorneys office is actively working on the case and looking to rule out paranormal star, John Zaffis, who was recently implicated in the crime as accepting stolen property and possibly still having possession of the items. Sources say, that Mr. Zaffis refused to contact the home owner who asked for a written statement that he was not involved and what happened between communication with George on the items in question to give to the District Attorney working on the case to admonish his involvement. So far, there is no word from Zaffis on that and questions are being raised to his involvement in the case.
Currently, Christina George is appearing to be hiding out and refusing to come forward to be served legal papers and the District Attorney's office is looking for leads on her where abouts. If anyone has information as to where she is residing, please contact our Paranormal Bureau of Investigations or contact me directly. (click here to contact me)
Also sources say that there are allegedly 5 items, two statues, one priceless vessel (or vase) and two other items that were taken without the owners permission that are allegedly in Carol Malone possession. (owner to Darkside Entertainment) (Note: Various Darkside Entertainment companies exist). Earlier this year, Christina George admitted on a radio show and can be found on Youtube, that she had possession of the statues and that she was not willing to return them, claiming they were possessed by demons and not safe for the home owners. She also implicated Zaffis involvement and discredited Malone's earlier statement that she had current possession of the items.
Sources say, that there may be many in this case that could be charged for their involvement and are taking the case seriously. If you have any information in this case, please contact the Paranormal Bureau of Investigation or me directly. (We will send you to the proper authorities.)
Also reported recently concerning Carol Malone and her Darkside Entertainment events; it appears that Carol's former partner, Todd McIsaac are not on speaking terms as per Facebook comments. Todd sited the departure of their partnership being because she offered 50% proceeds to him and then a like offer to another person, making the agreement to him questionable. Sources say that Carol allegedly had at one time, sold rights to her book, "The Stilletto Diaries" twice also. Darkside Entertainment whose name is shared by many other companies, has many events scheduled and sold several tickets in a prepayment arrangement of more then 60 days ahead. Selling tickets so far ahead is risky for consumers, as it voids possible refunds if the event is not held.. Use caution when buying any event ticket more then 60 days away and check refund policies.
Another story that was reported on the Eye was on a person that at one time claimed to have a PhD and a technical expert in the Paranormal by the name of David Rountree. ( He is well known for his morphing Elf persona "Gray Wolf" once seen in role playing events that turned into a Lakota (Native American) Wolf Medicine man complete with non authentic Indian costume that rivals Halloween costumes made in China. He is also known for his books on Physics and the Paranormal, as well as books on being the Medicine man expelling demons (something Lakota medicine men do not do) and how inaccurate they are on truth or science, proving that anyone can write a book, but, books based on lies do not sell. He is the new "tech guy" on the new television show "Ghost Stalkers". There are many that are not pleased with this development and his "expertise" while misrepresenting the paranormal community.
In a developing story on the former Paranormal State star, Ryan D. Buell; who appears to be at it again with a new Facebook page on his surveys and asking for donations. Ryan earlier this year claimed to have had considerable problems with his account being frozen and not having funds available to give refunds. Where is the money? We would like to know. There is a current class action suit being filed for those ticket holders that have been bilked.
Someone posting on Ryan D. Buell's Facebook page as only PRS appears to not want to commit to any status or what is going on with his health in statements that appear to be contradictory within themselves and do not actually make sense and seem vague at best. We believe that the comments on his page by PRS to be that of his lawyer Robert Crook, (
http://www.ryanbuell.net/about.html
his artwork and mentioned on this page as his page
https://www.facebook.com/RyanDBuell
) being the way they are worded and rumors of his involvement within the workings of PRS.
Why not use a name if what they are saying is credible and why the vagueness? Well, we think it is to further illicit sympathy to get continued support in the way of donations. PRS is no longer associated with Penn State, it's offices and no longer residing on the campus. Any such survey or research is independent of any true college source and we invite people to ask questions on whom is gathering information and why, as well as details to a list of where the money goes and where it is spent, as any non-profit endeavor is obligated to do.
In another ongoing story, Brett Watson of Australia and Jerry Williams (aka Gerald Blanchard ll) have been trying to get their demonology school (
http://www.crisedu.com
) going and have been in the outs with their former partner Chuck Manning. Chuck reported to leaving the paranormal siting tiredness of the games and drama in the paranormal after a fallout with Jerry Williams and he reported to have sold and come to terms with Jerry for the demonology school website. On investigation by our associates, we found that Jerry was an alias and had been signing documents of ordination and certificates of education, including certificates stating "Doctrine of Demonology" (no such real title exist) using the alias and his real name. These documents include ordination and certification of Brett Watson, giving question to all legitimacy of the education and truthfulness to their real education and expertise. It was found that Virginia Blanchard, Jerry's wife, was also involved in signatures, as well as good friends residing nearby. Both Jerry and his wife appear to be bartenders working at a local bar according to their Facebook pages and not doctors of anything.
I advise anyone seeking out education in the field of demonology or wanting to know more, check to be sure they actually went to a real college and not one that appears to be self made with certification to fit that they self signed for what ever they are boasting. It is better to doubt their credentials than to pay for an education that is bogus.
I would like to take this space here to give a shout out to some that deserve great credit in the field and whom we endorse as legitimate and believe to hold the ethics, as well as the compassion, kindness and truthfulness that are exemplary to the field. One such person is my personal friend Edwin F. Becker, (
http://www.edwinbecker.com/
) author to several true accounts of the paranormal, including the first televised exorcism done in the early seventies of his home and writer to his story that was featured on Paranormal Witness, "True Haunting". He and his wife Marsha, have shared their experiences often and help others seeking help in the way of advice and observations they learned in their own lives. They are forever kind, helpful and very well respected by all those that know them for a reason. If you want to know what the reality of a real haunting is like, check out Edwin F. Becker's website, as well as his many books.
Also, recently we interviewed a gentleman that owns a house that is located near the Sharon Tate home was and related Charles Manson murders were committed, called the house on Cielo Drive. His name is David Oman. (
http://youtu.be/ro2CnkvgSXs
Our interview with him.) (
http://www.imdb.com/title/tt0464054/
) His outlook and understanding of spirits is outstanding and respectful and we thought he deserved a shout out for his unique and caring approach to spirits that he shares with any that come to his home for a visit. (At least those willing to listen.) His respect rivals Native American ideals in the respect of the dead that we wish all understood. Give the show a listen, follow him and/or check out his home if you ever get a chance to do so first hand.
One last shout out is to the real parapsychologist that went to a real college to be that, Lloyd Auerbach, whose many interviews and insights are much appreciated and especially would like to thank his continued and worthwhile contributions to the field of parapsychology. (
http://mindreader.com/
) You can hear his candid interview here. (
http://youtu.be/w2wfZHIPSKY
) He is quite a interesting and compassionate person who truly uses his education in the field. We also think that his books are among the most useful out there.
Until next week... same place... same time... The truth is out there. Check out the other great bloggers here on The Eye on the Paranormal!
Producer of Beyond the Edge of Reality Radio Network