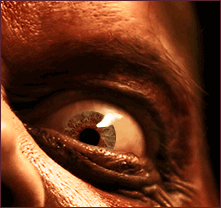 In a closed society where everybody's guilty, the only crime is getting caught. In a world of thieves, the only final sin is stupidity. ~ Hunter S. Thompson
The words of the victims should be louder than the criminals who sit behind concrete and steel. Rep. Mike Vereb (R., PA after the death of a police officer and what sparked off new legislation.)
Today is the day, where we bring out someones dark past and it is a history we think most folks will agree that should be told. Because... it appears some have alluded the confines of a cold cell by turning states evidence.
What is states evidence?
A colloquial term for testimony given by an Accomplice or joint participant in the commission of a crime, subject to an agreement that the person will be granted Immunity from prosecution if he/she voluntarily, completely, and fairly discloses his/her own guilt as well as that of the other participants.
http://legal-dictionary.thefreedictionary.com/State's+Evidence
Marie Annette's journey is one I remembered well. For years now I have been outspoken about her. I smelled the foul air as she created a fallacy of myth about herself and entered the paranormal world that she misrepresented so many times throughout the years. I used to like her, endorse her and asked her to be on our shows. I asked several times why it is she represented known thieves who have recently swindled people. I also remembered her last words to me and I so quote her as saying, " I have no other choice. Those people pay me and I have to make a living." The first thought I had was, "Did you ever try working a real job?"
They say misery loves company and apparently now she is divorced from her husband and is in fear he will be coming after her. The question is; (we should all be asking) if she did not turn states evidence why would he be coming after her? Did she sell her husband down the river to save her own thick skin? That's what our sources say.
Another direct link to sentencing of her said husband is here.
http://video.news8000.com/watch.php?id=13144
The truth is even the district attorney stated for the record HER HUSBAND was a drug addicted junkie who needed drug money and he stated that it was for the reason of the bank robbery. Again I ask you all what was her actual position into the involvement of this bank robbery in Lacrosse Wisconsin?
There is something more underlying then WHEN someone's prior criminal history COMES TO THE SURFACE but the continued existence of their actions in what should of been a newer presentation of correcting ones life doesn't. I do believe that everyone deserves a second chance and some folks will clean their past up,while others continue down the lonely roads that lead them to where they were to muddle in the depths of their own putrid muck.
Remember, we as adults choose our own destinations in life. We are not children and do not surrender to peer pressures. It should never be used as an excuse to conceal or hide the truth in what we do and how we do things. The only thing that comes to mind is that when folks hide and use aliases and avoid any said truths, they are traveling back on the same paths that lead them to where they once were. I have seen this many times. I for one believe that when someone's truly rotten they only know one thing and that is being good at what they were and in what seems her case "rotten".
Marie Annette, talent agent, event booking agent, publisher who works through both D.T.M. Wicked Edge Radio, and French Point Publishing, is one that most folks are now starting to realize doesn't work on the up and up and they need to stay away from. Several authors now have been stunned by the lack of any ethics this woman has had. She is dropping some well known and respected folks without warrant and I feel it is just wrong. She is in my opinion someone that will sell her soul for money not someone I care to ever be around. I feel deeply for all the recent folks she has taken for granted in the para field and according to her, they are all wrong and she is the victim. But did she ever consider she is not good at what she says she can do? Heck, she doesn't even do what she promises to do. For instance how about French Point Publishing, owned by both Lisa Livingston Martin and Marie Annette Munnich? Apparently several authors are highly upset over their books deals and monthly fees being paid to her company, but, not having anything happen with their books being published, promoted or even seen? Missing dead lines in the book industry is hurtful to the author or authors and she has been known to just avoid and ignore repeated inquiries on what is going on by some authors. Then I saw recently Marie Munnich came out in what she said was a book about 24 pages. It's a children's Halloween book. Wait... was there not supposed to be some para books coming out before hers? There certainly were. A link to her dearest book release was and is this link.
http://www.amazon.com/Billy-Rabbits-Halloween-Adventure-Dennis-ebook/dp/B00O2P20HA/ref=sr_1_1?s=digital-text&ie=UTF8&qid=1414956064&sr=1-1
With recent complaints by various authors, not having their books published as was scheduled through French Point publishing, we should take a look at also a book that was written by D.T.M.'s Wicked Edge Radio's producer Denny Gager who is also on the "author" billing on that book with Annette. Did the money that Marie is said to of run a way with go to endorse and reinforce the published short story book of Billy Rabbits Halloween adventure? Maybe the book should have been titled "Denny and Annette's Deceptive Practices."
Besides the OBVIOUS bad artwork and inability to even understand how to make a composition that adequately works to draw the reader in to buy the book in the first place and given the bad design work all and all from Annette that is limited only by her meager use of a free graphic program with the inability to clean up her work for the final finished product that leaves gross artifacts (dots all over) on advertising used by her clients, it's a wonder anyone would even consider them a serious business and employ Annette as an artist. She does not even have rudimentary understanding of design or ad graphics and lacks sorely the ability to promote properly whilst being a complete and utter failure as a representative of her clients by being a drama queen constantly on Facebook and attempting to slander publicly past clients and friends on their own Facebook pages publicly. As a talent agent, she apparently has no clue on how to make and maintain a good image for the sake of her clients she is suppose to be representing.
It would appear to me and a good many of my friends and colleagues that Annette and French Point Publishing take money for services and do not deliver and have been doing so. One wonders if the legal beagle cohort is so busy with her practice and interest in being a history buff just does not even pay attention to the destruction of her own company in the hands of her partner. Perhaps being only an editor and not taking an active roll into finding out what her partner is doing will be her own undoing as well.
As for the Children's book, "Billy Rabbit's Halloween Adventure", save your money and buy a real piece of artwork your children and grandchildren will enjoy and take the time to flip through even just the Halloween section of Children's books on Amazon or your local book store or section. Support authors and artist that truly have spent time on their wares and it shows. Believe me, many are struggling authors and artist too.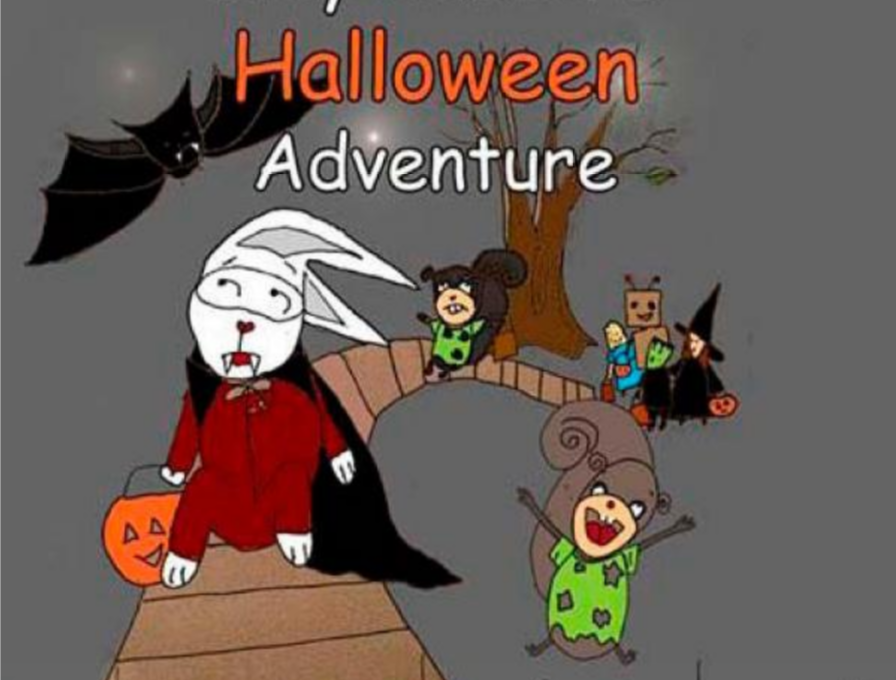 If you are looking to publish your book, well, I suggest NOT paying someone to do it for you. Generally if your manuscript is truly good, the publisher pays you. If you want more control, think about self publishing through Lulu (
https://www.lulu.com/
), Blurb (
http://www.blurb.com/t
), Create Space (
https://www.createspace.com/
) or through Amazon's Kindle (
https://kdp.amazon.com/
). There are some services available from these bigger companies, or do some homework and learn to market your own book. There are even ways to help you with the design of the cover. (Or just hire a REAL artist.)
When doing any book, there is a large amount of competition, especially in the paranormal world. But, be careful hiring a publishing firm that promises a lot and delivers little or even nothing. When inquiring on the owner of French Point Publishing's own Lisa Livingston-Martin, there is a reality in the low book review and obvious lack of sales of her own book. If they can not even sell their own books, how do you expect them to sell yours? And they expect a re-occurring fee of $50 a month for promoting? It would seem that is not their strong point.
Producer of Beyond the Edge of Reality Radio Network
Don't forget to check out our own blog links.